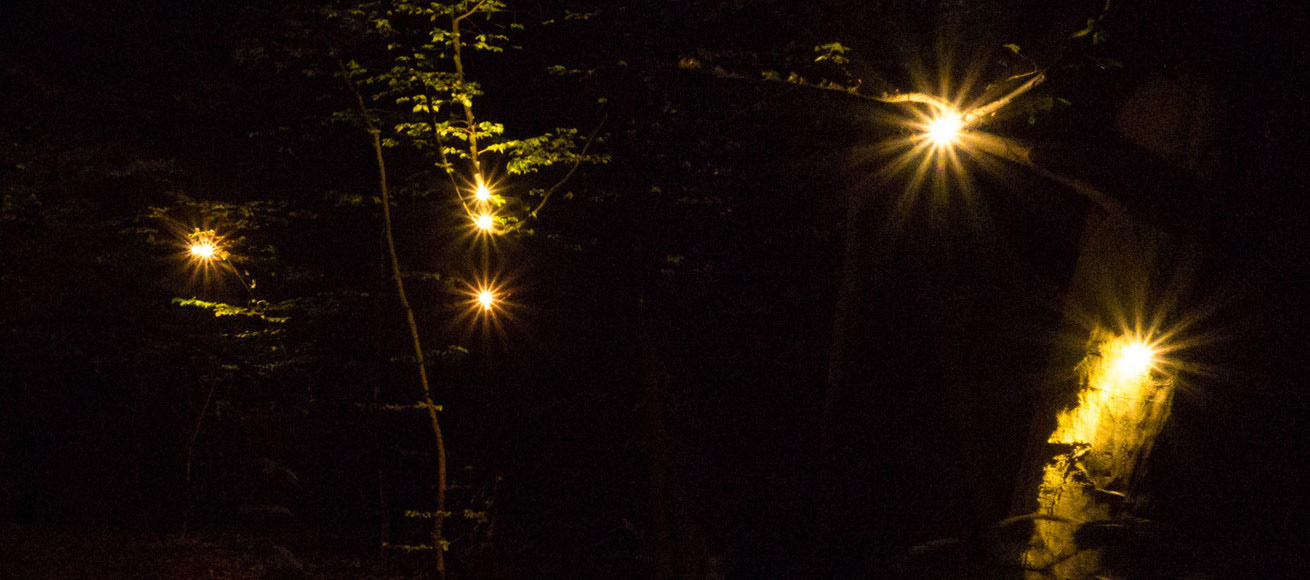 Long exposure picture of Sirènes Sylvestres' LEDs. Planterwald forest, Berlin, 2013.
Sirènes Sylvestres
A progressive light path through the woods
The night stroller first avoids venturing into the forest. One tends to prefer illuminated paths. But who can know what awaits in the darkness?
A whisper. A glimpse. A sign. Curiosity steers the stroller away from the known.
Disorientation. Eyes struggle to adjust as the scene is assessed. Blades of foliage caress. A fungal fog looms. Nightbirds call. A new path beckons.
Sirènes Sylvestres v.2 in Berlin. Pictures by Mateus Alves, music by Amiina.
Lights and motion sensor modules are dispatched in the woods according to a specific path.
When visitors step into the range of a sensor, the connected light turns on in front of them. As soon as they get close to the light, it turns off and another one a few meters further on, is illuminated. Therefore, visitors are invited to go deeper into the woods, with no option to go backward.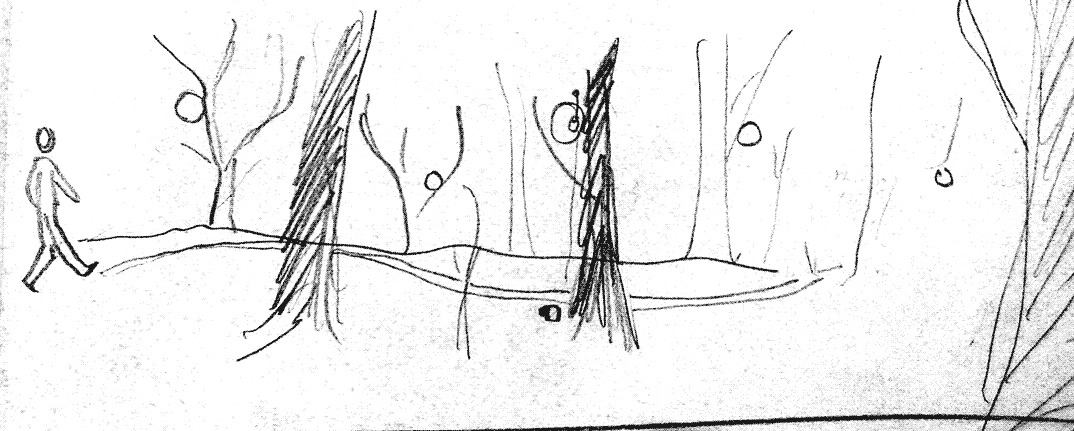 Sketch of the path. The circles represent the lights.