The Junior edition of Le Robert dictionary contains a chronology which explains to kids from 8 to 11 all the major events since prehistoric times. I designed the tablet and web version of this chronology.

The position of the dates and periods had to be coherent, yet not necessarily proportional. Some were associated to an illustration, some weren't. Considering the small scope of the project, but the big amount of data and its variability, I chose to test my design ideas by developing functional prototypes.
By using rough sketches and quick Javascript prototypes, I was able to explore the data and the ways to display it. I also designed a realistic visual mock-up to define composition, typography and colors, and to visualize it into the main interface of the dictionary.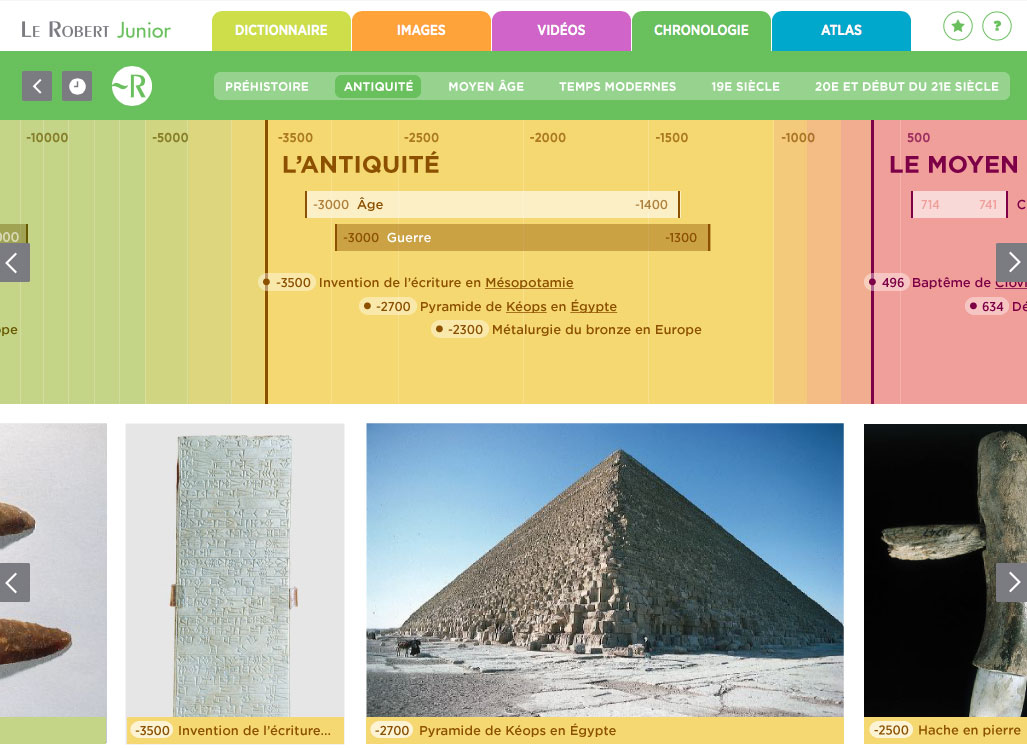 Prototyping an interactive chronology, using html, css and js with real data, helped me to solve problems like period scale and scrolling consistency among menu, time periods and visuals.
This chronology is included in the digital edition of Le Robert Junior, which equips most of the french public schools. It is also available for the general public on lerobert.com.